13 Quick & Easy Asian Noodle Recipes
These 13 Quick & Easy Asian Noodle Recipes are perfect for when you're looking to whip up a quick and tasty meal in under 30 minutes! Filled with different spices and flavour profiles, there's a lot of variety in each of these dishes!
Asian Noodle Recipes in under 30 minutes
We're always looking for quick yet delicious recipes to add to our favourites list, and noodles have snuck their way into our hearts (and bellies) a lot lately.
All of these Asian noodle recipes are made with rice noodles to make them gluten-free but can be easily substituted for any noodle (like good ol' spaghetti) in your kitchen. Winner, winner!
We've rounded up our 13 favourite noodles recipes ready in less than 30 minutes from the blog to provide you with a little cooking inspiration.
These Asian Noodle recipes are all inspired by traditional Asian recipes and have some different ingredients that might not be traditionally authentic.
Enjoy!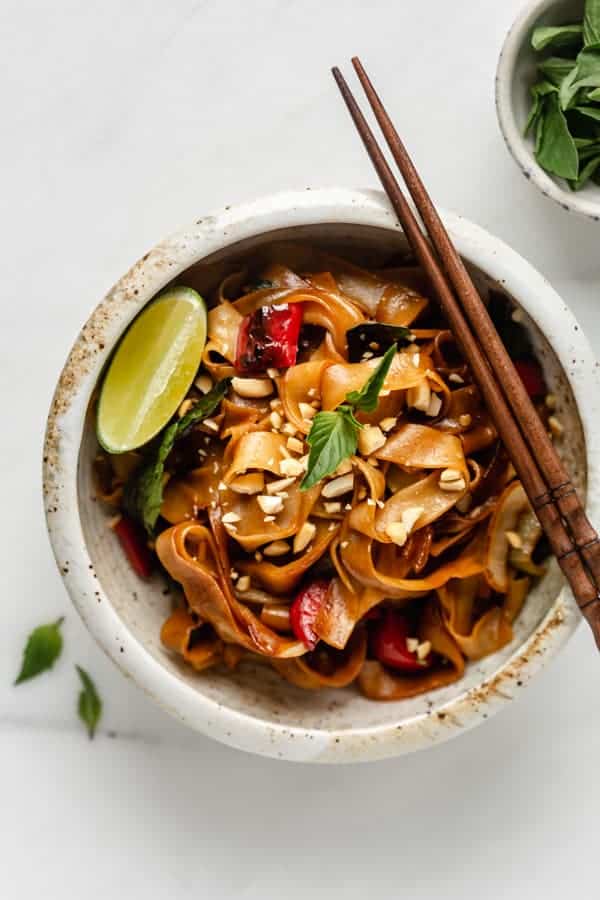 These Thai Drunken Noodles are made with Thai basil and fresh chili peppers, two key ingredients that capture the classic Thai food essence. (And don't let the name of the dish fool you – no alcohol in these!)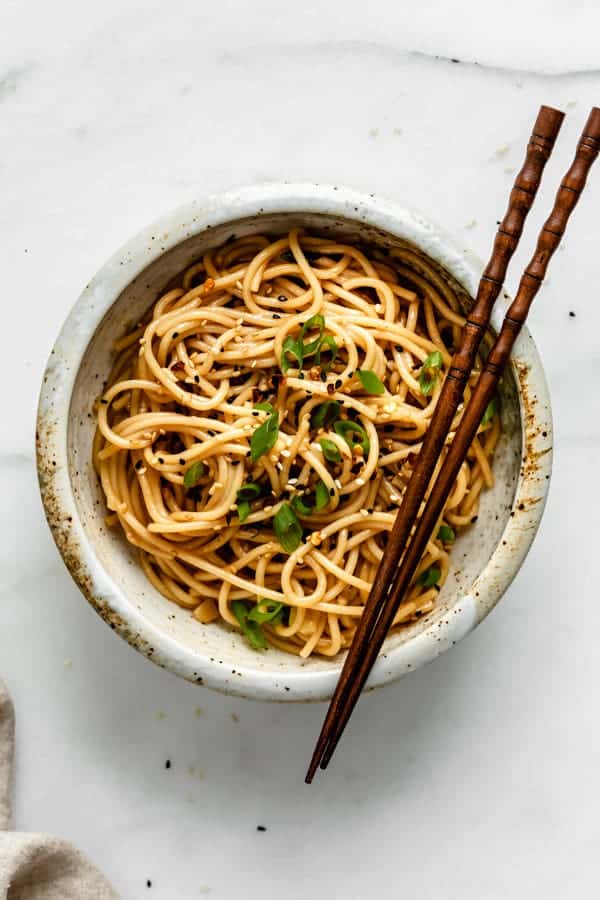 Lovebirds beware, these Garlic Noodles are as deliciously garlicky as it gets! These noodles are salty, savoury, sweet and just a bit spicy to make your tastebuds do a little happy dance.
These Thai Red Curry Noodles are made using three main ingredients: rice noodles, red curry paste and coconut milk. This recipe makes a deliciously creamy and easy Asian noodle bowl filled with tangy flavour!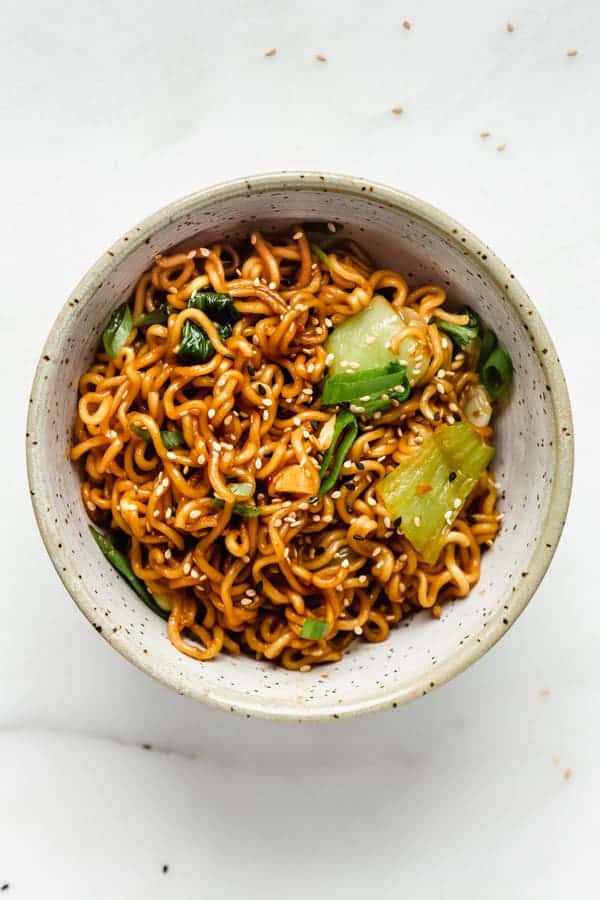 We love a good ramen dish, and this Ramen Noodle Stir Fry is no exception! It takes the classic easy Asian noodles out of their normal soup context for a delicious dish filled with fresh green veggies and a rich soy flavour,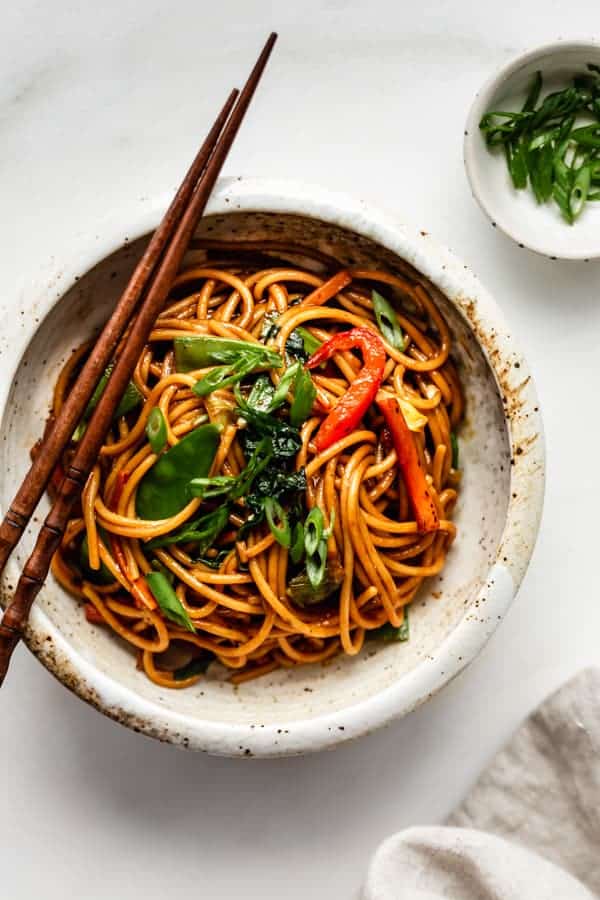 This Vegetable Lo Mein is loaded with fresh crunchy vegetables and thin noodles, covered in a delicious sauce! They're incredibly easy to make, and come together in under 30 minutes.
These Spicy Sichuan Noodles feature sichuan peppercorns, peanut butter, and chilli flakes as some of the main ingredients for some bold and vibrant flavours!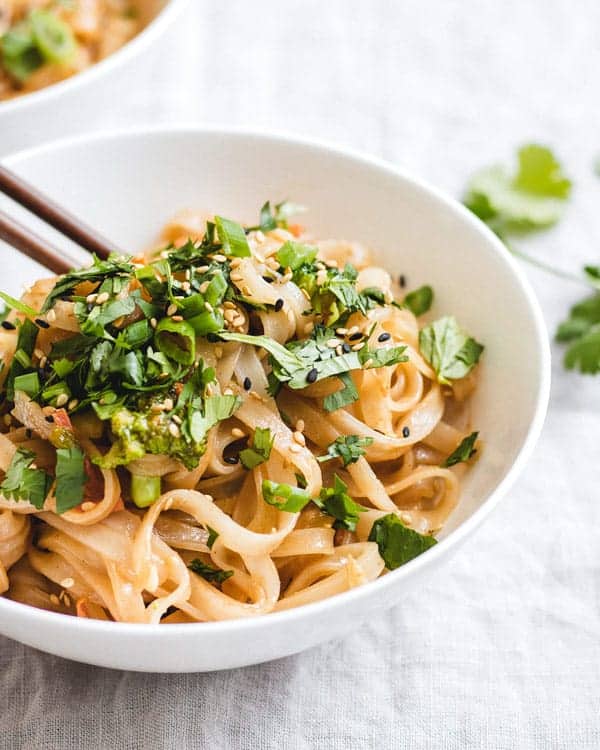 You read that right, they're called Life-Changing Peanut Butter Noodles for a reason. With a sweet and spicy peanut butter sauce and flavour profile like that, they deserve the title.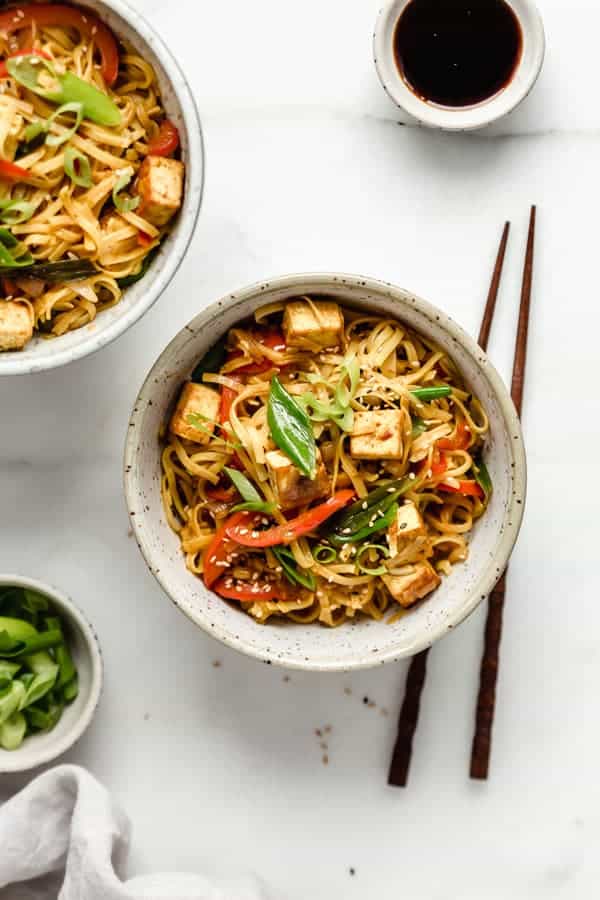 Singapore Noodles are a stir-fry dish made with vermicelli noodles, curry powder, veggies, and some sort of protein. These noodles make quite the filling meal, and you can adjust the spice to your own tastes!
These Sesame Ginger Noodles are bursting with bold ginger flavour, and loaded with crunchy veggie textures! These easy Asian noodles come together in less than 15 minutes for a healthy dish that's naturally gluten-free and vegan.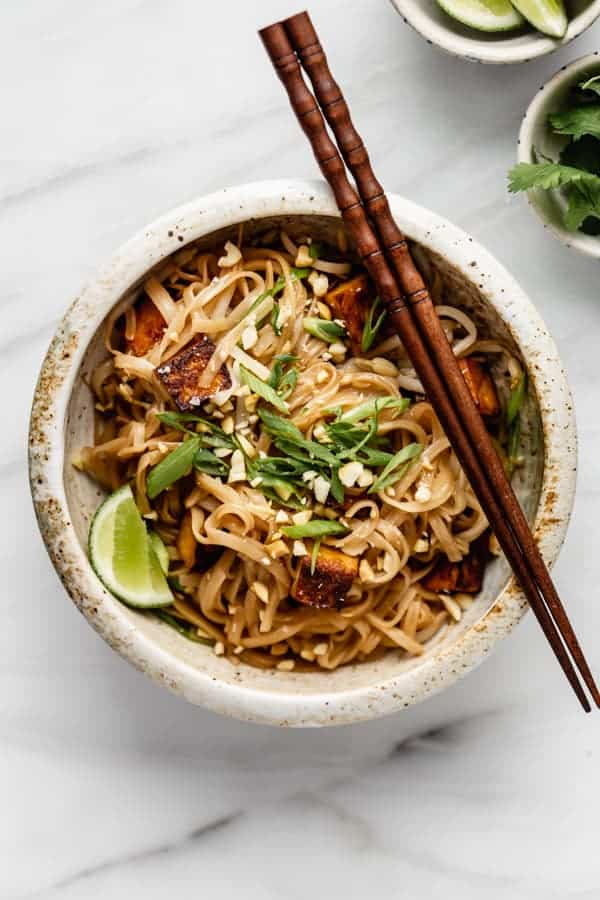 Lime juice and soy sauce and coconut sugar, oh my! The best Pad Thai recipes have the perfect balance of sweet, salty, sour, and spicy flavours, all of which are covered in this delicious vegan recipe!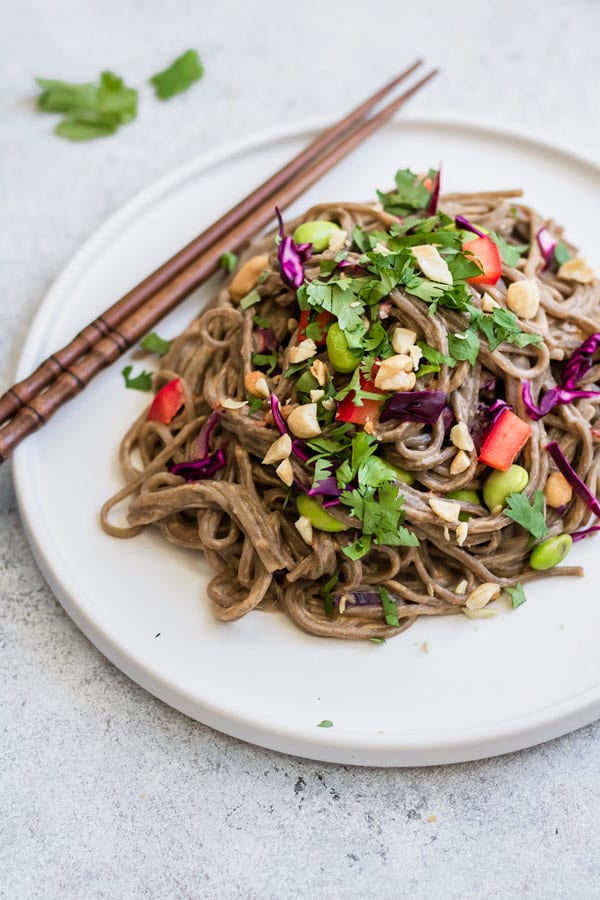 This Cold Soba Noodle Salad is the perfect quick recipe to meal prep! It's loaded with healthy ingredients like edamame, red peppers and cabbage, and topped with a spicy peanut butter sauce!
Using a few staple Asian ingredients, these Sweet & Sour Chili Garlic Noodles taste exactly how they sound! They're an easy Asian noodle, with the perfect balance of sweet and spicy for when you're craving noodles with a kick.
Don't let the "ew" skew you! Pad See Ew is like Pad Thai's lesser-known cousin, a little bit sweeter, and made with thicker noodles and a rich soy flavour!
Craving more noodles? Here are a few bonus noodle recipes to try!
This post contains affiliate links which means I will make a small commission if you purchase through those links. I only recommend products that I know, trust and love!