9 Overnight Oats Recipes for a healthy breakfast
When you're preparing for your busy week, these 9 Easy & Healthy Overnight Oats recipes are perfect to start your day with a tasty and filling breakfast! Easy to make and made with healthy ingredients, these overnight oats are just what you need to start your day!
These yummy Protein Overnight Oats are healthy, delicious, and packed with 27 grams of protein per serving! They're easy to make and perfect for a nourishing breakfast that can be enjoyed at home or on the go.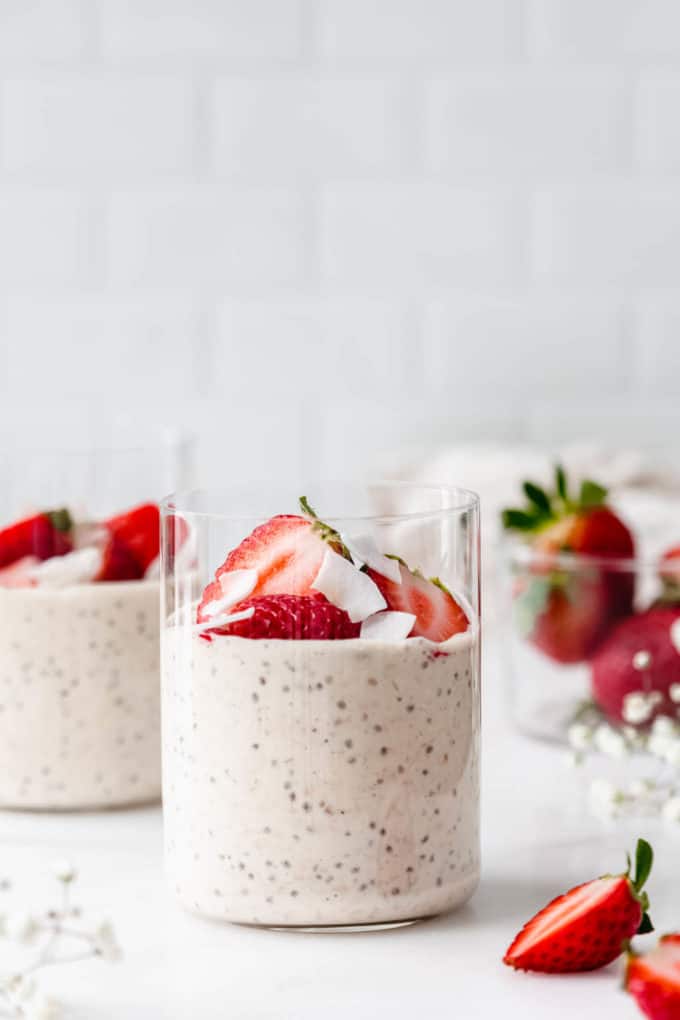 Wake up and enjoy some Chai Latte Overnight Oats for a healthy breakfast! This breakfast recipe is easy to make and comes together in 10 minutes.
This Peanut Butter Overnight Oats recipe only takes 5 minutes to prepare and makes a healthy delicious breakfast that is perfect for a busy morning! Simply prepare the oats in the evening directly in a mason jar container and wake up to breakfast ready to go! This recipe is vegan and gluten-free friendly.
Say goodbye to waiting for your oats to cook in the morning! These overnight steel cut oats will save you time in the morning and make the perfect healthy breakfast! Enjoy these oats at home, or in a jar to take on the go!
This overnight oats recipe is made with applesauce, cinnamon and stewed apples for a delicious and filling breakfast. Enjoy it at home or take it for breakfast on the go.
If you ever wondered if you can mix coffee and oatmeal, the answer is YES! Coffee overnight oats taste like your bowl of cold oatmeal and your morning cup of coffee combined. If you're an absolute coffee lover, add sweet coffee cream on top to make your breakfast a little more indulgent.
Blueberry Overnight Oats make a healthy breakfast packed with whole grains that are a bit lighter and fresher than a bowl of cooked oatmeal. These oats are perfect to enjoy at home in the morning to take on the go in a jar!
These Pumpkin Pie Overnight Oats are filled with pumpkin pureé and pumpkin pie spice for a healthy breakfast that tastes indulgent. These overnight oats are perfect to make for meal prep or to take on the go.
These Carrot Cake Overnight Oats taste just like a carrot cake, but in healthy breakfast form! Prepare ahead for a morning treat that's loaded with fibre, protein, and sweet warming flavours!
This post contains affiliate links which means I will make a small commission if you purchase through those links. I only recommend products that I know, trust and love!