21 Healthy Dessert Recipes to Satisfy your Sweet Tooth
These 21 Healthy Dessert Recipes have a variety of treats – from paleo blondies to vegan parfaits, there's a recipe for every sweet tooth. They're all deliciously classic, satisfying, and made with healthy ingredients!
Healthy Dessert Recipes with Good-for-you Ingredients
We're always looking for ways to sneakily healthify our favourite dessert recipes, while still maintaining their delicious flavours!
Whether it's making a recipe gluten-free, dairy-free, paleo, vegan, or refined-sugar-free, there's always a way to make a healthy dessert delicious, without sacrificing flavour. We rounded up our favourite healthy dessert recipes that put a better-for-you twist on our favourite desserts, from grain-free brownies to healthy Rice Krispie treats!
In this post, you'll find 21 healthy dessert recipes that are indulgent, easy to make, and will satisfy your sweetest tooth!
Enjoy!
These Vegan Strawberry Cheesecake Popsicles are made with fresh strawberries and coconut yogurt, making a refreshing treat free of added sugars and artificial ingredients!
These Chocolate Chip Cookie Dough Balls are made with only 7 ingredients, and they taste like you're eating a spoonful of cookie dough, without the raw eggs or flour!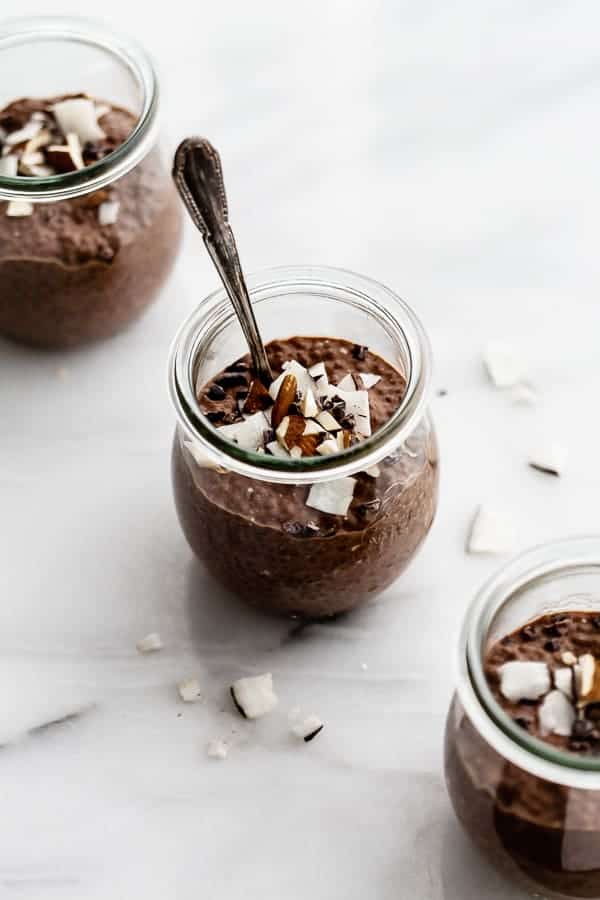 This Triple Chocolate Chia Pudding is the perfect fix for a chocolate craving, with three different layers of rich, creamy sweetness!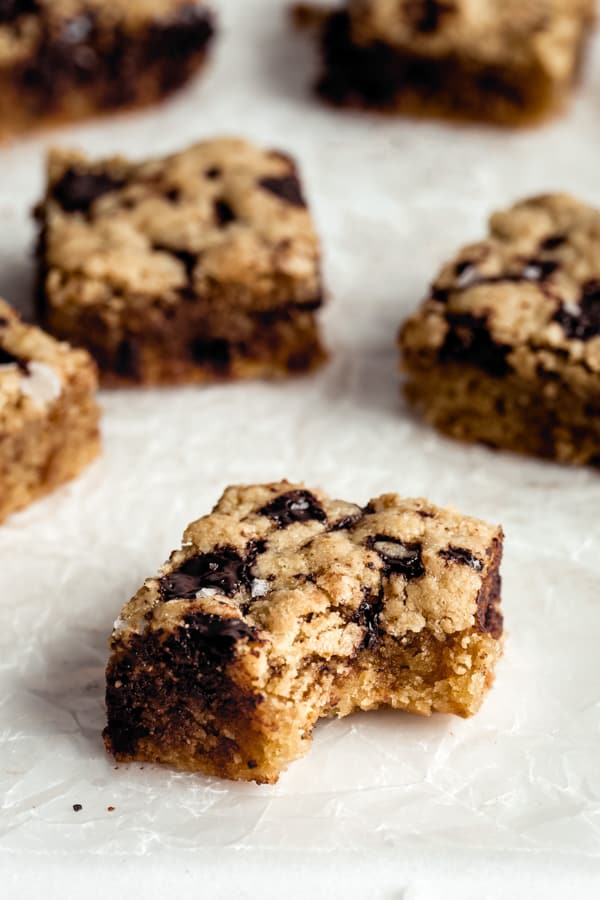 These Paleo Tahini Blondies are made with almond flour and tahini for a soft, chewy healthy dessert recipe that is grain-free, gluten-free, and sweet as can be!
This Healthy Apple Crisp is loaded with fresh, crunchy apples and a fibre-filled crisp topping that tastes like a crunchy oatmeal cookie!
These Almond Flour Brownies with Matcha Mint Frosting are a grain-free and dairy-free treat packed with cakey chocolate goodness! They're topped with a dairy-free frosting that's loaded with matcha flavour.
These Raw Salted Caramel Slices are made with an almond flour cookie base, date caramel center and a homemade chocolate topping. This healthy dessert recipe is a delicious no-bake treat with a variety of flavours and textures!
This Snickers Chia Pudding is made with a super-rich chocolatey chia pudding base and topped off with a peanut butter caramel and crunchy peanuts. It's vegan, gluten-free, and made with healthy ingredients!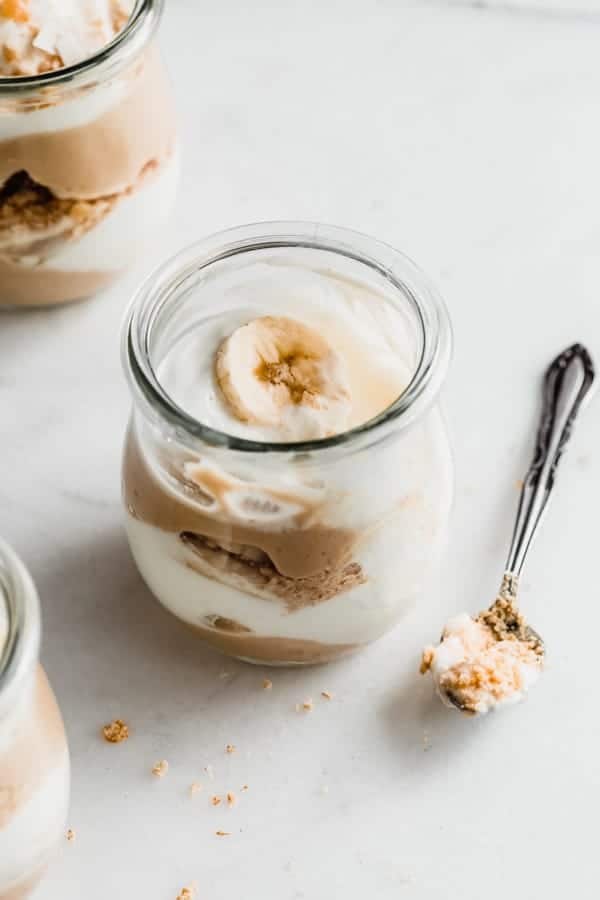 These Vegan Banana Cream Pie Parfaits are made with delicious layers of vanilla pudding, graham crackers and sliced bananas for a rich and creamy dessert!
These Flourless Fudge Hazelnut Brownies are exactly how they sound. Fudgy, flourless, rich, gooey, and loaded with bittersweet chocolate – they're sneakily healthy, just how we like them!
These Raspberry Crumble Bars are made with simple and fresh ingredients like oats, raspberries (duh), and chia seeds and coconut oil. They make a gluten-free, vegan, and refined-sugar-free snack sure to satisfy your sweet tooth!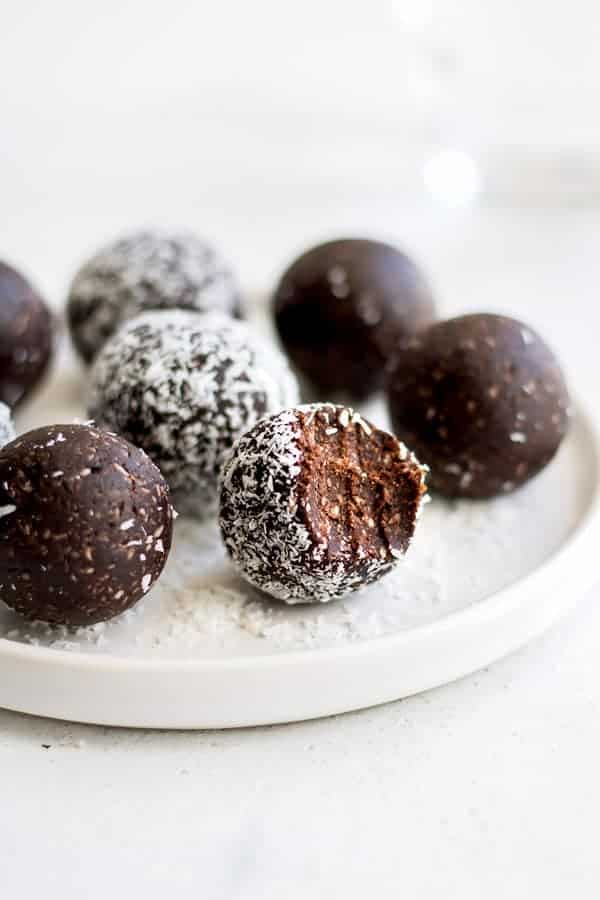 These Chocolate Macaroon Energy Balls are made with just three ingredients for an easy yet healthy dessert recipe. They're sticky, chocolatey, and sweet, and make the perfect snack or energy boost!
These No-Bake Chocolate Coconut Brownies have a fudgey brownie bottom, topped with creamy coconut and rich dark chocolate. They're also refined sugar-free, vegan, and gluten-free!
These Raspberry Coconut Creamsicles are filled with raspberry and coconut flavour thanks to just a few healthy ingredients! They're 100% all-natural, gluten-free, vegan, and refined sugar-free!
These Healthy Chocolate Rice Krispie Treats are made with all natural, gluten-free, and vegan ingredients. They're topped with a rich chocolatey layer and flaked sea salt for a rich sweet treat!
This recipe for Chocolate Chunk Tahini Oatmeal Cookies are a mix of all of your favourite cookie recipes, from chocolate chip to oatmeal to sea salt cookies. It's a salty and sweet cookie that are vegan, gluten-free, refined sugar-free, and filled with fibre and protein!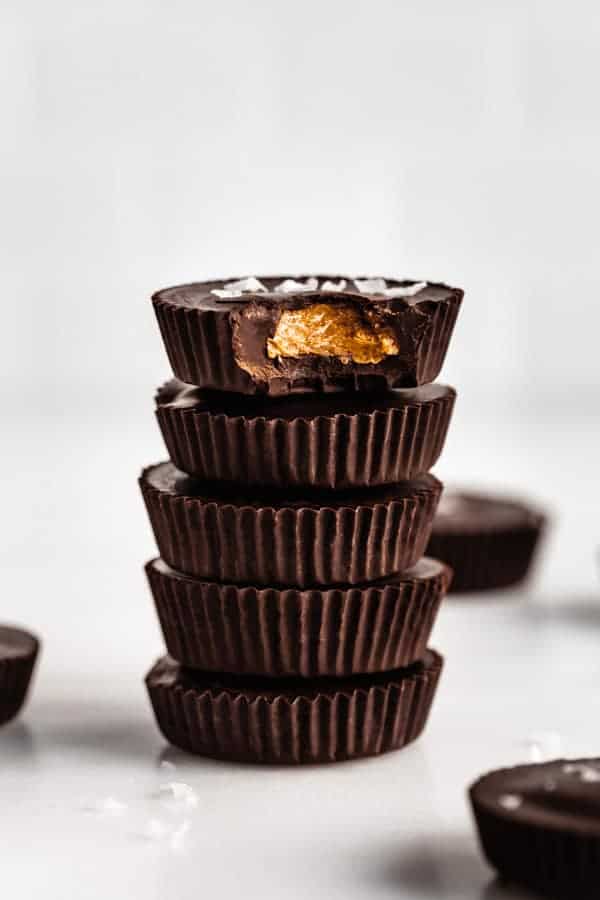 These Dark Chocolate Almond Butter Cups are easy to make, and are a healthy alternative to store-bought nut butter cups! They're lower in sugar and only need a few simple ingredients!
This Chocolate Raspberry Chia Pudding combines two delicious flavours in layers, so there's a delicious chocolate raspberry combination in every bite! Each layer is gluten-free, dairy-free, and high in protein!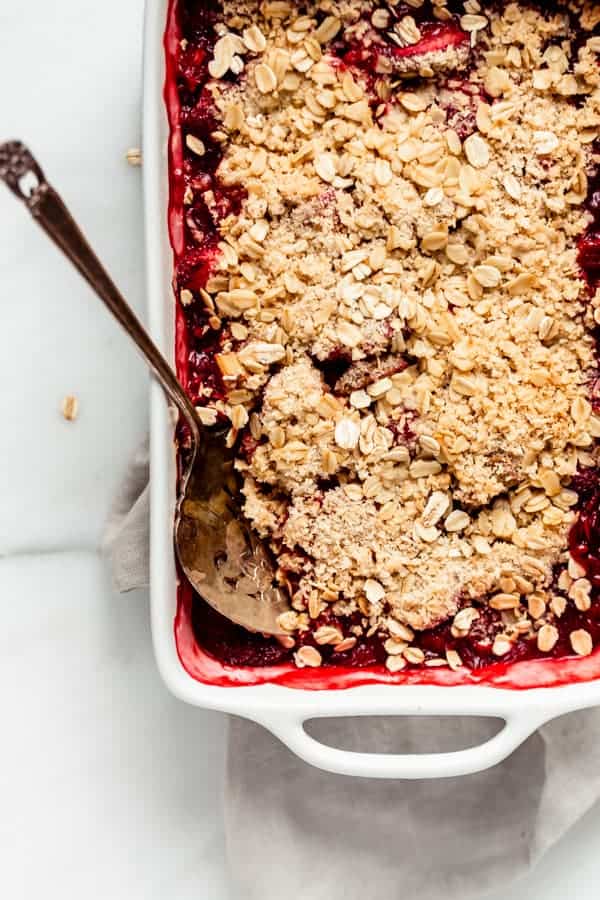 This Healthy Strawberry Rhubarb Crisp is loaded with fresh fruits, gluten-free oats, and a crunchy cinnamon crisp that balances out the sweetness of the filling.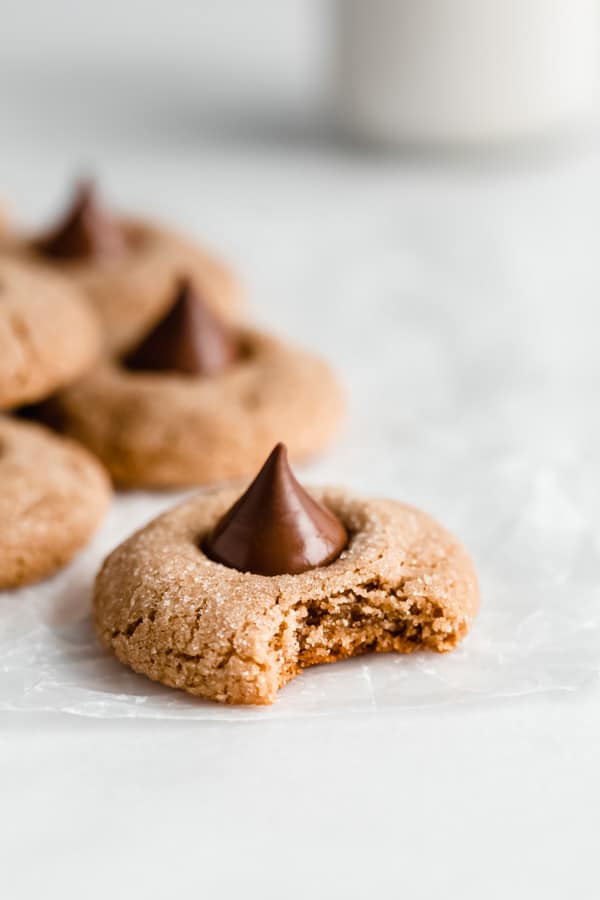 These Gluten-Free Peanut Butter Blossoms are chewy, sweet, and rich in peanut butter flavor. They are completely flourless and grain-free, and each is topped with a sweet chocolate treat!
These Healthy Chocolate Scotcheroos are a peanut butter take on classic Rice Krispie treats! They're made with brown rice syrup, peanut butter and a dark chocolate layer for a light and crispy healthy dessert recipe.
This post contains affiliate links which means I will make a small commission if you purchase through those links. I only recommend products that I know, trust and love!